Road Safety Campaign for Vinci Construction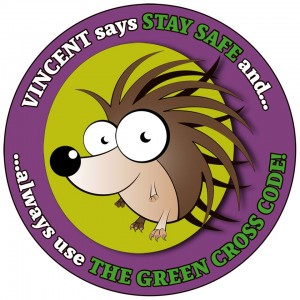 2 Sided were asked to help develop an interactive road safety campaign for Vinci Construction.
Construction projects can have associated hazards for local communities, including an unavoidable increase in traffic during the contract.
Mindful of the risks for young children associated with crossing the road, Vinci wanted to devise a fun learning experience with which they could tour schools local to their projects. Unsurprisingly for a road safety campaign, the client decided on a hedgehog for a campaign mascot, and Vincent was born!
We designed and produced a massive 8 m x 4 m play road, complete with safety signs as an interactive learning experience for Key Stage 1. We also designed parent leaflets and activity sheets for teachers to follow up the learning experience.